Korea Market Access
The best way to access Korea market
Expanding to other country markets can be a huge business opportunity, but there are too many risks. To reduce this risk, you need to completely prepared in advance. With local senior expert's assistance, challenge the fast-growing Korean market as the hub of East Asia.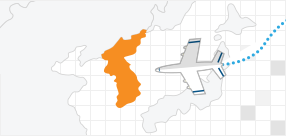 One Stop Service

Provide an integrated solution for all necessary processes for entering the Korean market, including market research, localization, customs clearance, distribution and marketing

Establish Best Strategy

Experts from various fields such as law, trade, certification, and marketing provide the best strategy to enter the Korean market

Local Senior Specialist

Participate in experts who have experience in cooperation with global companies such as Samsung, LG, and Hyundai, and have over 10 years of practical experience.
Korea Market Access Service
As the relationship between South and North Korea improves, a new economic block with a population of 100 million is opening. South Korea's Samsung, LG, Hyundai, SK, and Lotte have already grown into global companies.

In the future, unified Korea will overgrow as a hub of East Asia, including China, Japan, and Russia. If you are considering a new market or a struggling with stagnant sales, try to enter the Korean market and take a more significant business opportunity now.
Lack of local information

The risk of
overseas expansion

Legal, trade regulations
Culture, language barriers
The difficulty of
distribution channels
Compliance Checking

Product legal requirement compliance
checking and reporting

KMA One-Stop Service

Business Legal Service

Intellectual Property protection
for all your products

Specification and Certifications

Standardize products according to local
regulations and obtain required certifications

Localization Service

Product localization including
language and cultural aspects

Buyer Matching

Buyers finding through matching
business and necessity
Why? KMA Service
KMA service provides you the most relevant solution for every of your business needs in Korea market. Through KMA service, your concern will be turned into benefit.
Concerns
Insufficient information
on Korea Regulation

Local language and cultural barrier

No business connection &
network in Korea market
KMA
Korea Market
Access Service
Benefits
One-stop, comprehensive
compliance services

Korean who speaks English will
assist your entry to Korean market

Local partner matching through
systematic business analysis