KC Mark
The First Step of Selling in Korea, KC Mark
KC Mark is the representative compulsory product certification in Korea. Any KC Mark targeted product that hasn't labeled KC Mark is not able to be sold in Korea. Therefore, KC Mark is the first step for expanding the business to the Korean market. Together with Sunyoung as your local KC Certification expert, you can enter the Korean market and acquire the KC Mark in the most convenient way possible and the shortest time.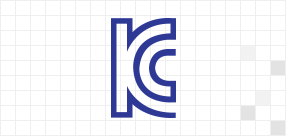 Accurate Information

Accurate information based on full understanding of Korea's 18 laws and the products itself in report document form

Full coverage scope

Accurate information by integrating all information providers including laws, regulations, institutions and customs

Time & Cost Saving

Time saving and cost reducing through comprehensive preparation with related authorities.
What is KC Mark
KC Mark (Korea Certification Mark) is a compulsory certification system designed to protect Korean citizen's rights from products that may cause safety problem or have tendencies to harm consumer's life or give damage to property and natural environment.

KC certification is a national integrated certification mark such as CE of the EU, PS of Japan, and CCC of China. It will only issue after obtaining the 23 specific certification system sectors, such as safety, health, environment, and quality according to the characteristics of the product.
KC Korea Certification is the integration of Korea 23 compulsory certifications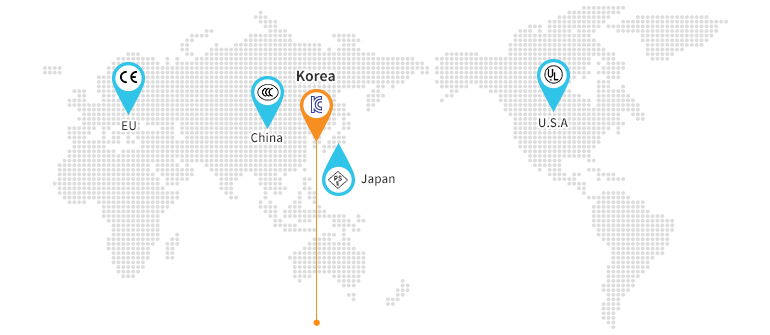 KC Certification Technical Field
Electronic Device

Broadcasting &
Communication

Household

Children Safety

Energy

Automotive

Measurement

Pressure Gas

Construction

Maritime

Environment

Fire Fighting

Safety

Defense
KC Mark Necessity and Compulsory
Anyone who wants to manufacture, import, distribute, and sell products subjected to KC certification in Korea must undergo a certification process based on Korea standards. The testing has to be done by a country designated testing institute, and the certification has to be done by a national institution.

If a product subjected to KC certification manufactured, imported, distributed, or sold without KC certification or falsely labeled, the concerned party would legally prosecute by Korean legislation authority. It can be sentenced up to three years in prison or fined up to 30 million won.
Consulting Process
Product & Law
Review

Analyze the technical field and detailed specifications of the product and then confirm them with related KC certification subjected to 18 laws and regulations. The next step is to define the related test specifications according to 23 types of KC certification.

Preparation and
Application

Submit the KC Certification Application with all supporting documents.

Product
Testing

The product is tested by a designated test institute in Korea and then the certificate is issued.

Factory
Inspection

An accredited certification body sends auditor to inspect the manufacturing plant. Factory audit takes approximately 2 days.

KC Certification
Approval

Review product test and factory inspection results, and if it passes the standard, KC certificate will be issued. If the application didn't pass, the detailed explanation will be included in KC review report.

Product Marking
and Labeling

The product is certified by attaching the KC certification mark.

Follow-up
Inspection

Periodic audits are conducted every two years after the first certification. The procedure is similar to the first certification. Once the results of the periodic inspection are confirmed and all requirements are met, the certificate is verified.