KMA Service
One-Stop, Full Coverage Service
By entering the Korean market, you will encounter obstacles such as language & culture barriers and lack of information in regulations. Furthermore, it will also take too much time and money to overcome this barrier one by one. Through Sunyoung's clear and accurate one-stop Korea Market Access service, you can make a business decision faster and more reliable!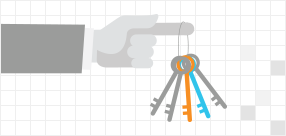 One Stop Service

One-stop service for all Korea market access process and the most accurate solution for every step of the process

Accurate & Integrated

Accurate information by integrating all information providers including laws, regulations, institutions and customs

Local Senior Specialist

Local experts with over 10 years of experience and native understanding of Korea will take care of your needs
One-stop solution in reviewing all areas including law, regulation, standard and certification.
Product Analysis

Requirement Analysis

Final Reporting

Definition
Specification
Classification

Regulation
Standard
Certification

Result on
what the product needs
to enter Korea Market
Korea Certification & Testing
Product certification and labeling procedures are mandatory requirements for most of the import products. Any import product without such a process can be denied entry to the Korean market or subjected to penalties, including criminal prosecution.
1One Stop Service
Korea Standard
Regulation Check
2Requirements Application
Product Sample
Product Specification
3Product Testing
Electromagnetic compatibility Test
Safety Test
Radio Frequency Test
4Certification Issuance
Certificate Appraisal
Certificate Issuance
5Post-Certification Surveillance
Regular Factory Inspection
Market surveillance
Comprehensive approach in application, test, certificate approval and even follow-up management.
Korea Mandatory Certificate and Mark

Korea Mandatory Certification Scope
Home
Appliances
Telecom
Devices
Healthcare
&Medical Devices
Chemicals
etc.
Localization Service
Localization refers to the adaptation of products to meet the language, cultural and other requirements of a specific target market. Localization will make your products perform better in brand recognition, local competition, as well as consumer preference.
Complete Korea
understanding

Complete product
understanding
Language Localization

User Manual
Packaging
Branding

Cultural Localization

Packaging
Branding
Marketing
Business Legal Service
IP protection coverage varies from country to country, and thus when a product enters other country markets, it requires in-depth IP analysis beforehand. The pre-registration process for intellectual property rights such as patent, trademark, and copyright research before the product launching can prevent conflicts.
IP Analysis

Research between incoming product
IP and Korea registered IP to
determined applicability

Issue Analysis

Handling the issue
and finding alternative action onn
conflicting IP to register

IP Protection

Patent Application Service
Trademark registration Service
Copyright LicensingService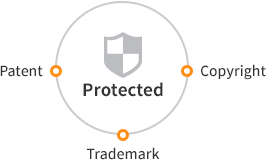 Buyers Matching
Forming a mutually beneficial business partnership between two or more matching companies. We will act as an intermediary and the matching will be based on equal business scale or necessity.
Occurring problem
Don't have connection in Korea yet
Don't understand Korea Market yet
Don't know whom to trust
Our solution
Business network providing
Reliable partners matching
Facilitate any business partnership